Group Rides, & Deals
Find out about our group rides, events, and sweet deals below!
Come ride with us! We don't care what level you're at in your mountain bike journey, just come ride with us! You'll have fun!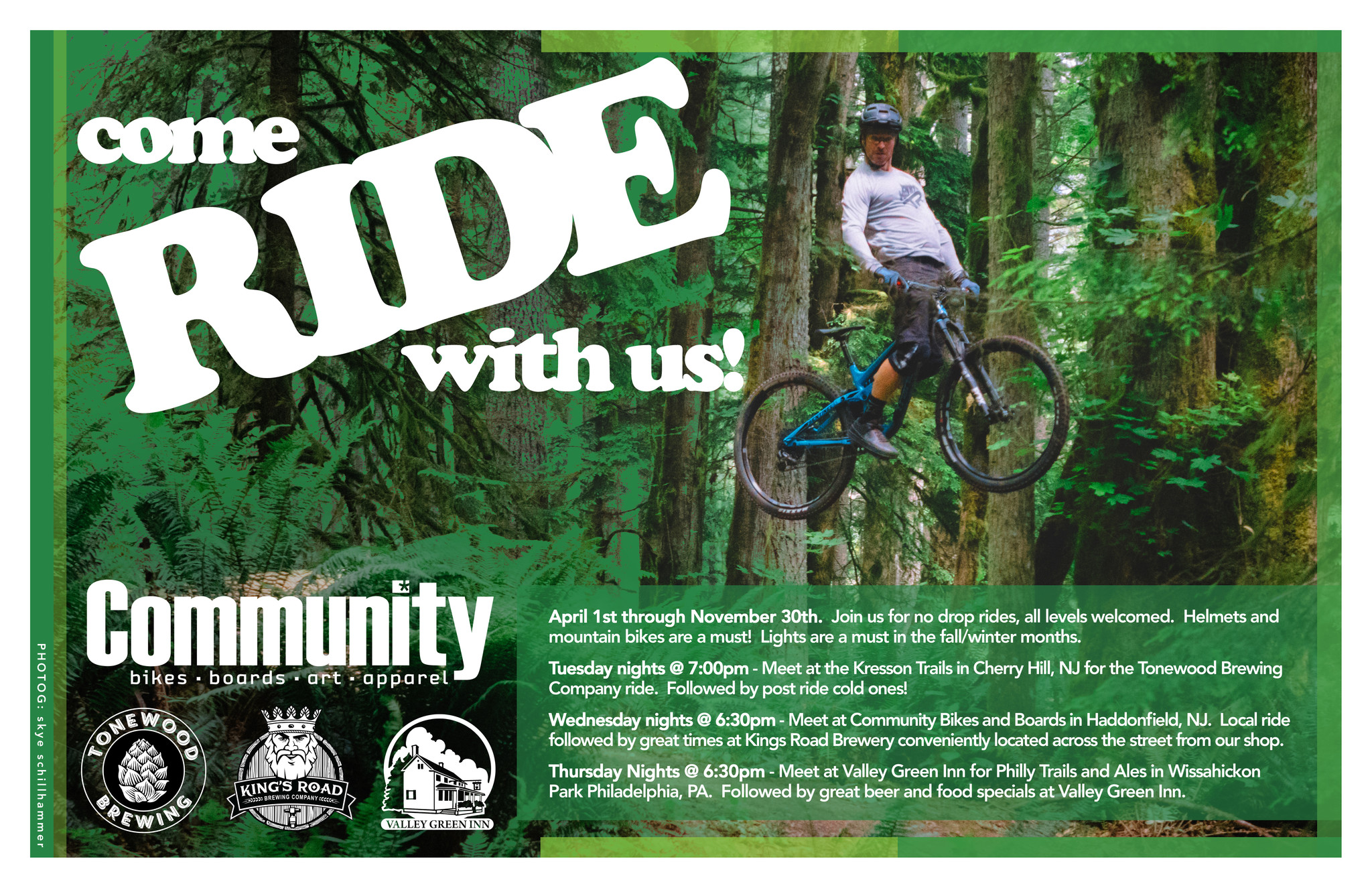 Buy any 6 inch or more travel Mountain Bike from us and we buy your season pass!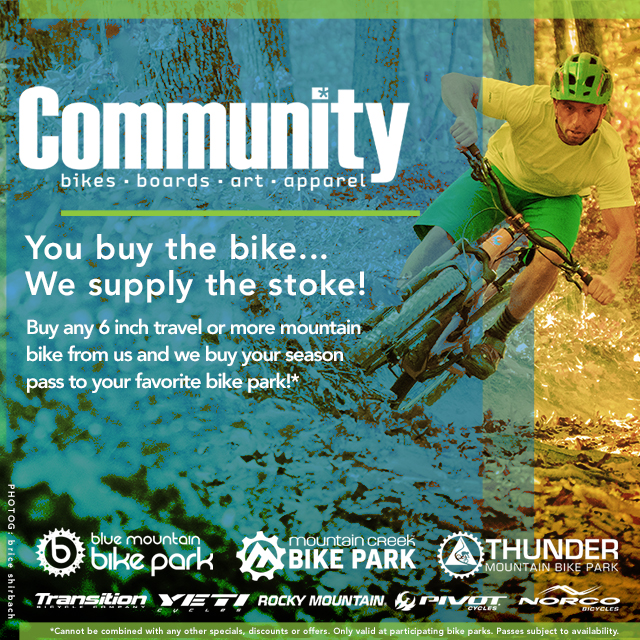 Buy any Bike or Board from us, and at check out receive 15% off any accessories, apparel, or tools.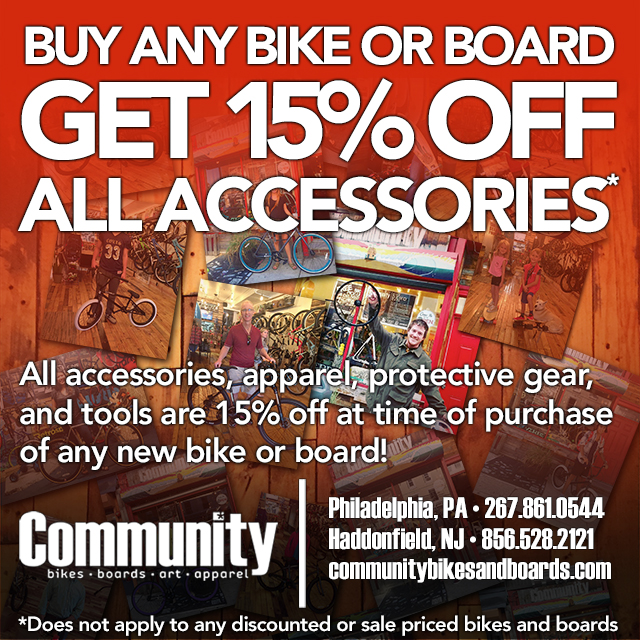 Live or work 15 miles or less from our Haddonfield, NJ shop and we will come pick your bike up for free when it needs a tune up! Two or more bikes at the same location receive 10% off the entire bill. Call an make your appointment today.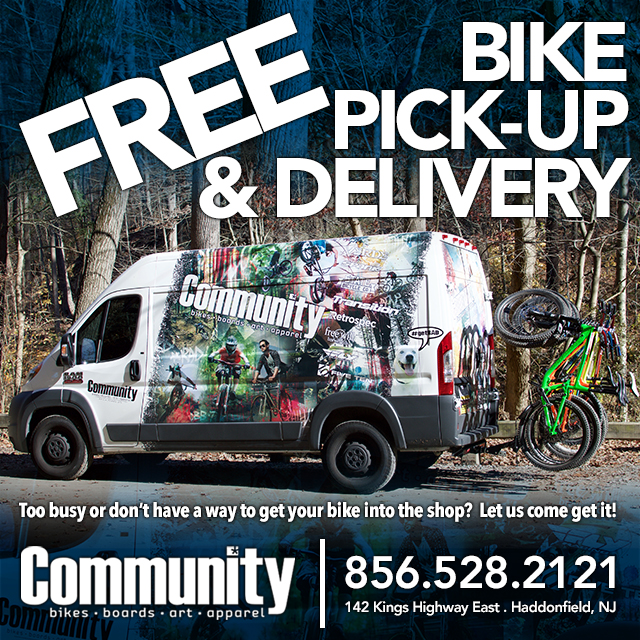 Our Haddonfield NJ shop has amazing events year round on our main st!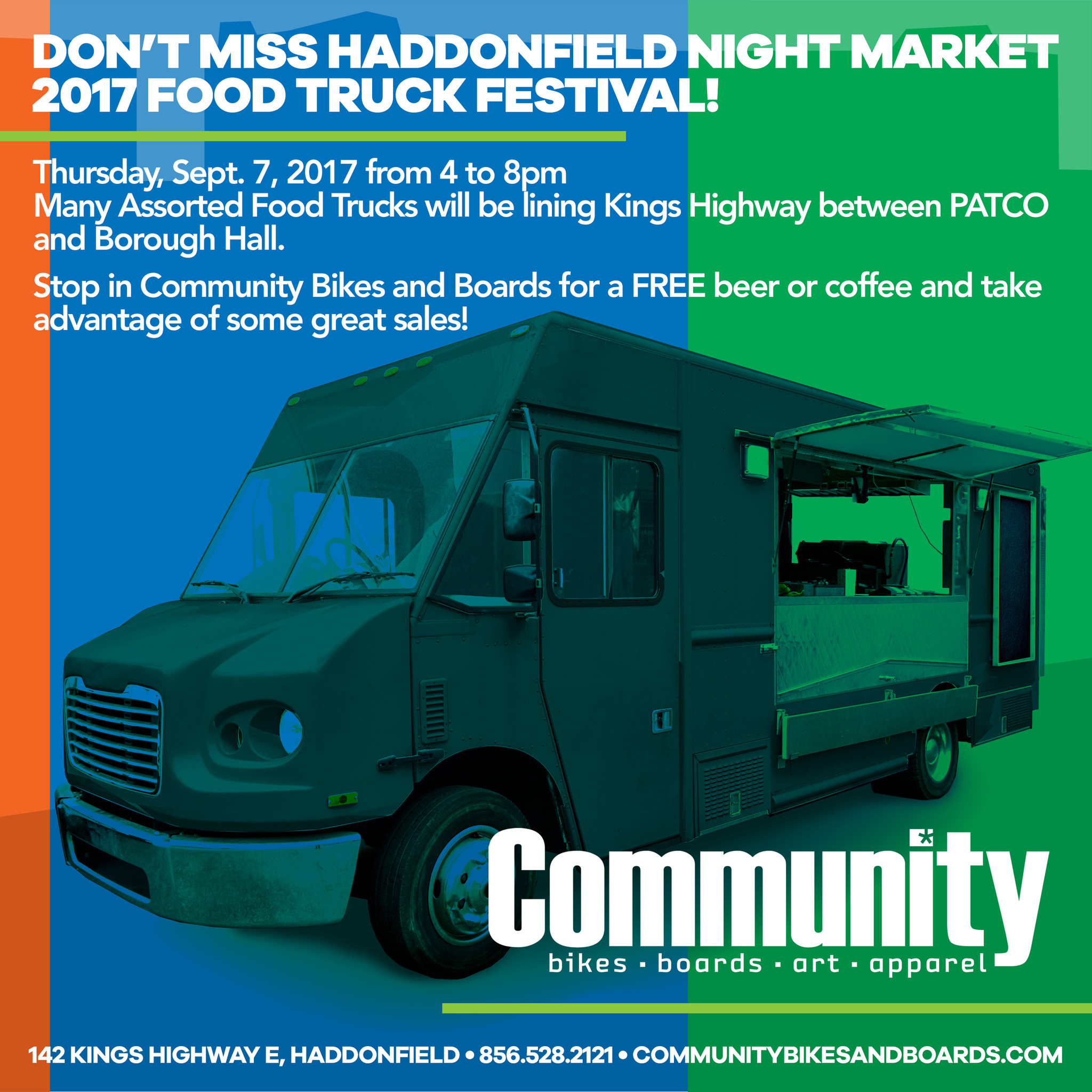 Have a Race or Benefit Ride coming up? Two weeks before or two weeks after the event we will give you 25% off a Multi Speed tune up! Please just bring proof of registration for the race or event.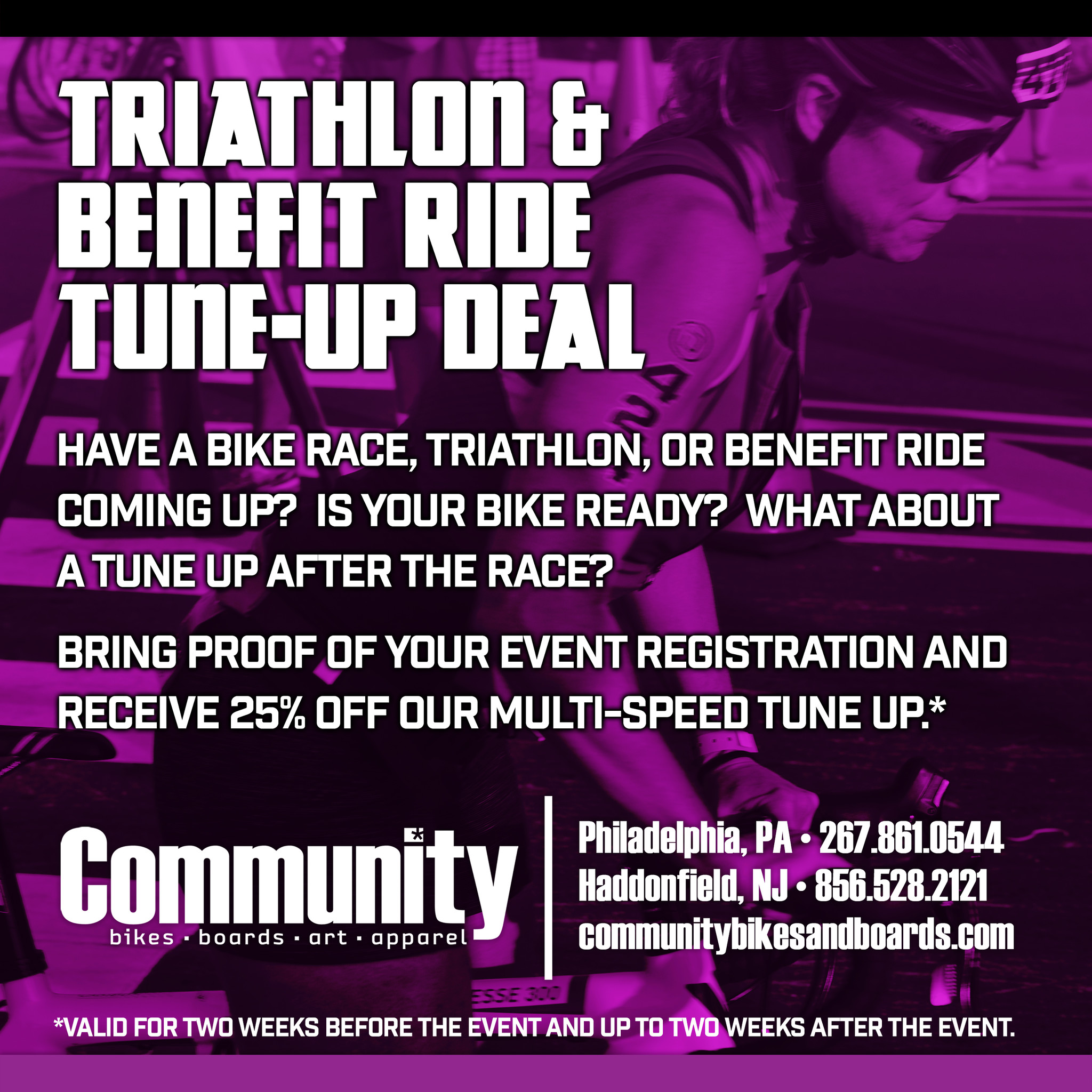 Keep up with our social media pages to meet with a bunch of other surfers to car pool down to the beach!